Question: What if I have a question about information in an article, or I can't find an article on Knowledge Base?
Answer: Connect with an Customer Support Specialist through Chat! Access a customer service agent in real time from the chat icon below between the hours of 9am-5pmCST.
Have you tried to Submit a request? You can submit a ticket from the new Knowledge Base platform! Below are the steps on how to submit a request that is sent to customersupport@lifefitness.com .
1. Select Submit a Request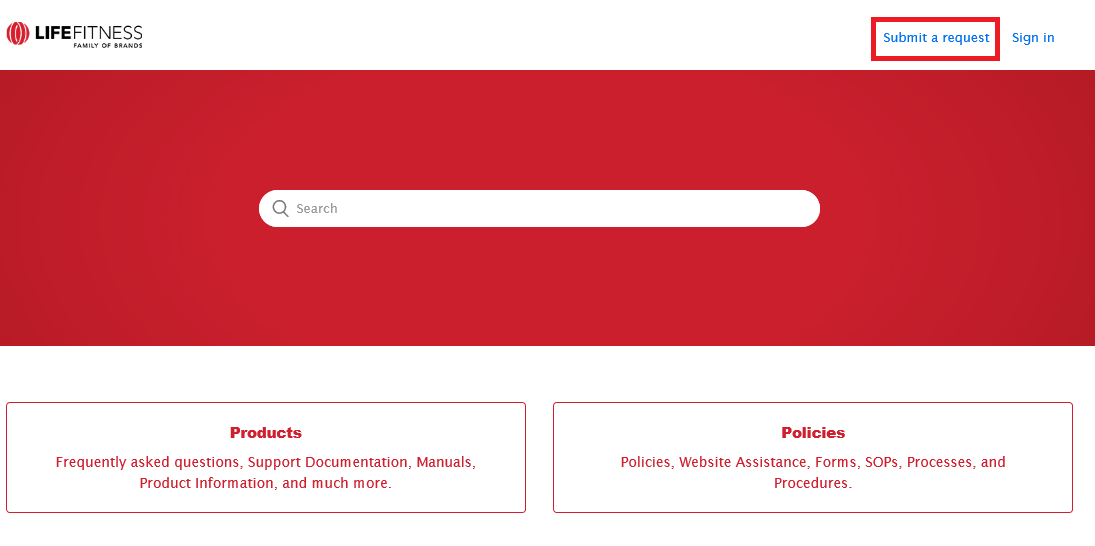 2. Complete the form below. Please enter in a valid email address.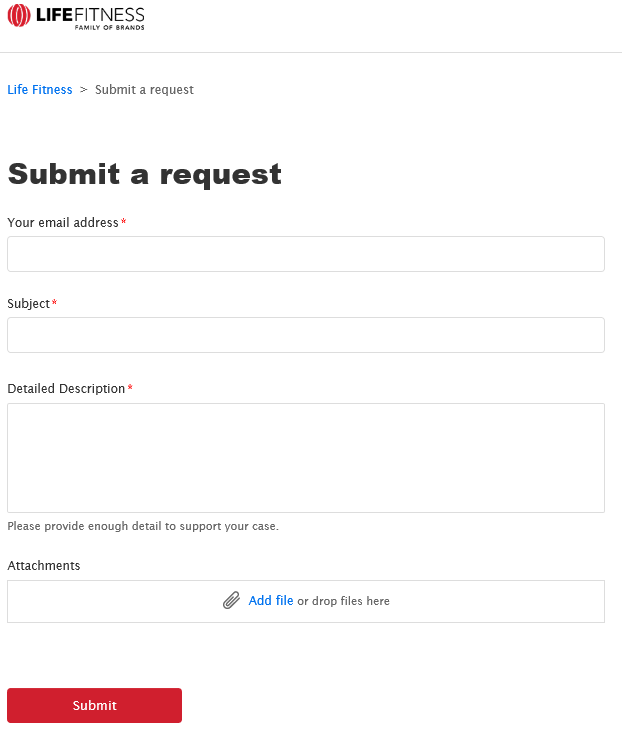 Note: When filling out the subject, please be specific to what article/model unit you are looking for. Articles populate based on the information provided in the subject line.
3. If there is an article that pertains to the issue, open the article in the HelpCenter by clicking on the Article. If the articles are not applicable to the issue, please communicate the issue in the Detailed Description box. Add attachments that apply.
4. Submit the form. You will receive an email from Support (Customersupport@lifefitness.com) with a ticket number to reference. To add additional comments, reply to this email.